Home to Brown University and the Rhode Island School of Design, there's no shortage of things to do in Providence. Filled with 18-19th century homes, it's a hub for history, it boasts an active arts scene, and beautiful summer evenings are filled with special events. 
While everyone's "best" may be different, there's no question that Providence offers up a multitude of things to do, whether you prefer indoor activities, outdoor events, or simply exploring the history of this fine city. Here are just a handful of the myriad of options for you to add to your list of "best things to do in Providence".
Arcade Providence
While 80's movie sets seem to have popularized malls, they certainly didn't invent them. The Arcade Providence, built in 1828, is the oldest indoor mall in the United States. Listed on the National Historic Landmark registry, it has managed to reinvent itself year after year, after year… 
The Arcade is home to shops, restaurants, and the Lovecraft Arts & Science Council (and their "weird emporium"). This is definitely a must see for both its architecture and ingenuity. Micro-lofts are now available in the building's upper floors. This building has managed to not only stay relevant, but it has gracefully preserved it's historical heritage.
While we're on the topic of malls (where people typically gather) you might find yourself thinking about how the current COVID situation might affect your move, here are a few things to keep in mind.
Roger Williams Park
With 435 acres of gorgeous scenery and attractions, Roger Williams Park is a must see. Take a gander around the park via a jumbo swan paddle boat or enjoy a walk through one of the many trails. 
The Botanical Center boasts New England's largest indoor garden. It has both indoor and outdoor gardens, including a beautifully maintained rose maze and five greenhouses. If you've got a green thumb, and even if you don't, there's no doubt you'll enjoy the over 150 varieties of plants.
Check out these tips from Isaac's Moving & Storage on how to move with your plants! 
Don't forget Roger Williams Park Zoo! An accredited member of the Association of Zoos and Aquariums, this zoo is host to over 160 species. American Humane Certified, you can be assured that their animals are well cared for.
The keeping of animals requires daily bathroom clean-up, of course. So, while we're on the subject, learn how to pack your bathroom for moving!
And, not to be forgotten… the park is also home to the Museum of Natural History and a Planetarium.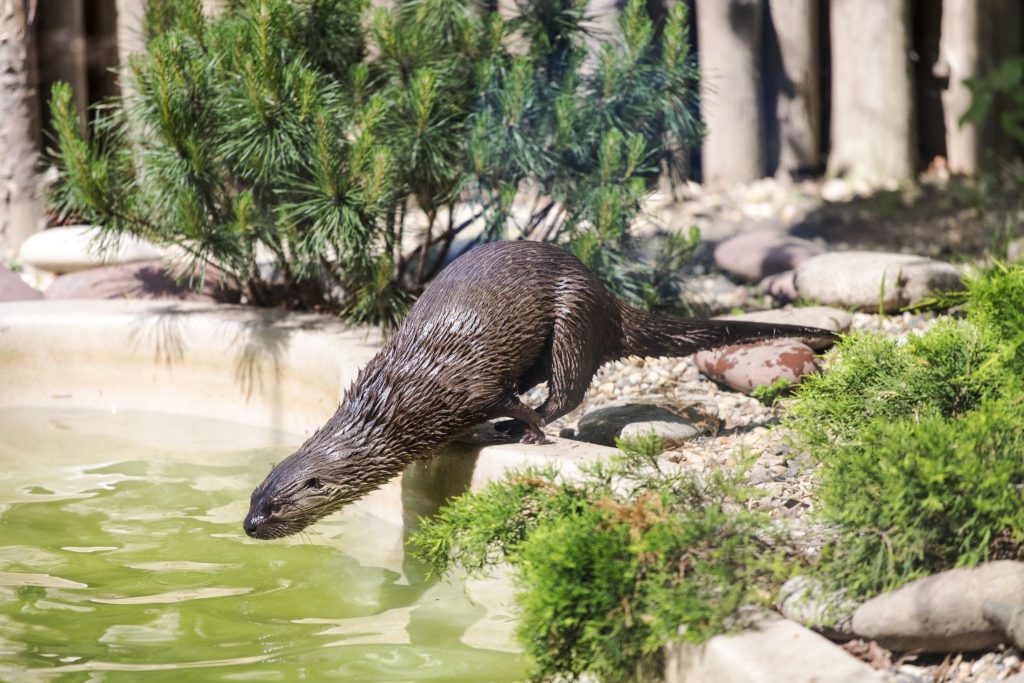 Providence Performing Arts Center
If you prefer an indoor adventure, don't miss this gilded age landmark. Built in 1928 as a movie house, this ornate theater known as the "Jewel of Weybosset Street," hosts everything from dance and comedy shows to Broadway touring productions. 

Lovingly restored and well-maintained, you'll definitely want to carve out time in your busy schedule to see a show, or two. 
Providence Athenaeum
Literary lover, or not, you are sure to enjoy the grand architecture. Revel in the works of Edgar Allen Poe, Walt Witman, Louisa May Alcott, and a host of other historic and contemporary writers.
At almost 200 years old, this independent library hosts collections of not only literary works, but paintings, sculptures, maps, and many other items worthy of a visit. Whether you're a history buff, or just a dabbler, this treasure is worthy of your attention.
If you have any fragile or breakable items, learn how to pack them for your move.
WaterFire
WaterFire Providence is a nonprofit with a mission to "inspire Providence and its visitors by revitalizing the urban experience, fosting community engagement and creatively transforming the city…" 
WaterFire incorporates fire and music, often enhanced by live musicians and other performers. 
It's held on the downtown rivers on select weekends throughout the year. You'll probably want to check this one out more than once.
When you're ready to pack it up and head to Providence, you can count on Isaac's Moving & Storage. 
"Great experience! They are knowledgeable & professional. Definitely recommend this company." Samantha D., Philadelphia, PA