Philadelphia, the city of brotherly love and home to the cheesesteak. It's not just rich in food, it's rich in colonial history. After all, the Declaration of Independence and the Constitution were signed in Philadelphia's Independence Hall, and it's home to the liberty bell. And, let's not forget the iconic steps of the Philadelphia Art Museum, popularized by Sylvester Stallone's run in the movie "Rocky."
Philly boasts many firsts in the United States. It's home to our nation's first hospital, medical school, capital, stock exchange, zoo, and more. This history-rich locale has a lot to offer. And, if you're planning on moving to the area, here are a few things that may be of interest to you.
Named as the 6th largest city in the U.S., it's full of history, culture, and recreational activities, ready to please those of any age. Enjoy the charm of a small town with the amenities of a city.
Cost of Living
As of August 2021, the cost of living in Philadelphia is 17% higher than the national average, while housing is a whopping 30% higher. Your pocketbook may appreciate you having a solid budget planned out. 
A one-bedroom apartment will put you out about $1,700. Spurge on a two-bedroom for about $2,000. If you're looking to settle into a house and put down permanent roots, know that Philadelphia is currently a seller's market. Listings are down 17% from 2020 and demand for single-family homes continues to soar. In a typical year, houses will be on the market for 60-70 days. Not the case in Philadelphia in 2021! Homes are selling fast, with an on-market time of sometimes 8 days or less. 
All-in-all, Philadelphia doesn't actually fare too badly in terms of housing and rental costs. As a matter of fact, it's one of the cheaper places to live in the Northeast, especially compared to Boston and New York. And, with property taxes at just .99%, you may want to consider buying a home vs. renting.  
Weather in Philadelphia
If you're cool with up to 20 (or more) inches of snow each year, moving to Philadelphia is right for you. While far from the coldest place in the nation, the temperature will likely drop into the 20s in January. So, lug out those snow boots and be ready to bundle up. 
A respite from the winter weather comes in the form of almost 90 degree days in July. Fall and Spring will bring their own beauty with colorful trees and luscious blooms. The changing seasons are fun to observe with a walk through the massive, urban Fairmount Park, which spans both banks of the Schuylkill River.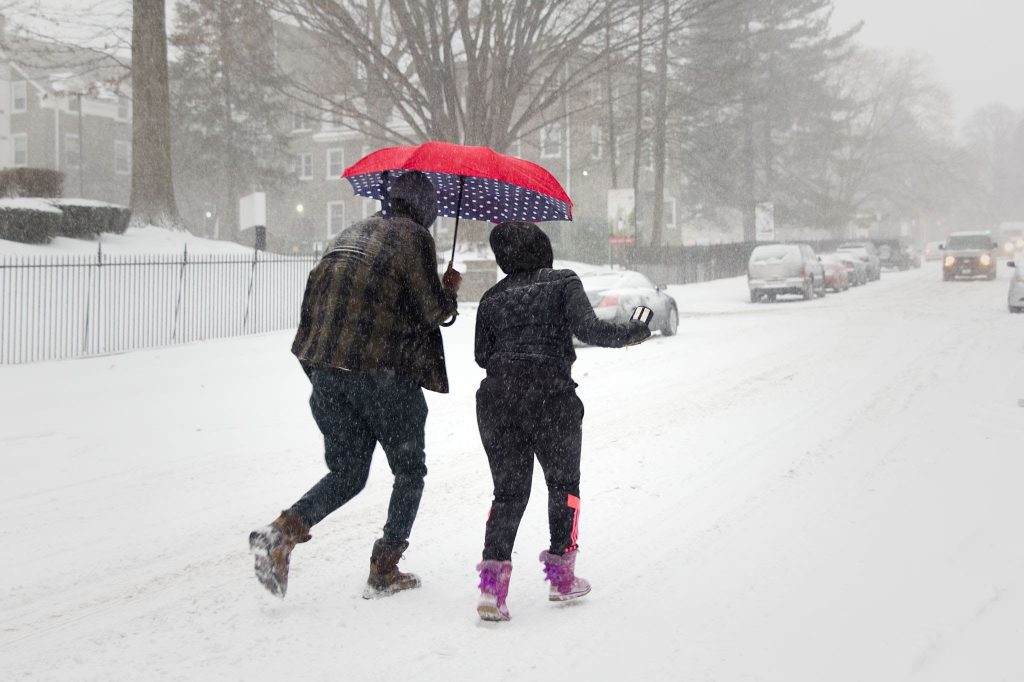 Transportation in Philadelphia
SEPTA, the Southeastern Pennsylvania Transportation Authority, makes it incredibly easy to navigate Philadelphia via trains, buses, trolleys, and subways. 
Need to get to New York or New Jersey? No problem. PATCO, the Port Authority Transportation Corporation, will take you from Philadelphia's City Center straight to New Jersey. And, Amtrak will get you to New York in about an hour. 
Parking downtown can be a bit of a beast. The good news is that with Uber and Lyft readily available, along with Philadelphia's superb public transportation, owning a car is more of a personal choice, as opposed to a necessity. 
Philly Speak
Yes, it's a thing. And, you'll want to get used to it. For example, don't call Philadelphia's downtown "downtown." It's called "City Center." If you're picking up a bottle of wine for dinner you'll want to go to the state store (not the liquor store). 

If you're familiar with Chicago, this one won't be too strange, but take note. Instead of riding the Market-Frankford elevated train, you'll want to simply take the "El."
See more popular words and phrases for you to practice.
Sales Tax
While a seemingly boring subject, it's something to consider and keep top-of-mind. Philadelphia's current city sales tax is 8%, which is added to most goods and services. Let's face it, that $8 on every $100 you spend ads up fast!
Recreation
Philadelphia Parks & Recreation provides you with plenty of activities to explore and participate in. Included are over 300 parks, rec centers & playgrounds, 166 miles of trails, 40 historic sites, 60 community gardens, environmental education centers, 74 pools, 5 ice skating rinks, 5 golf courses… "Mom, I'm bored," just isn't a thing here. 
Pro Sports
Love 'em or hate 'em, the Philadelphia Eagles football team is a big draw for crowds, as are the 76ers NBA team, the Flyers hockey team, and the Phillies MLB team. Go team!
Colleges & Universities
If education is your thing, you'll enjoy knowing there are 59 educational institutions within a 20 mile radius of Philly. Some of the big names you may recognize include Drexel University, Villanova University, Swarthmore College, Haverford College, The University of the Arts, and many more. Whether you're into engineering or the arts, there are plenty of opportunities for upping your educational game. 
Whether you've got a family, are a college student, or simply a working individual, there's no doubt you'll find your place in Philadelphia. With its accessible public transportation, you'll be zooming from one event to another, taking in the activities, and enjoying beautiful parks for days. Oh, and eating cheesesteak. Lots and lots of cheesesteak.