If you're considering moving to the charming city of Providence, Rhode Island, you've likely browsed apartments and houses available on the market. As you look at the listings and move around the map, you may wonder whether the neighborhood that you found that affordable apartment in is any good, or if the low price is due to the listing being in an undesirable or unsafe area.
Fortunately, Providence has an overall lower-than-average crime rate. That doesn't mean that you won't find crime or bad neighborhoods here and there, but compared to other metro areas of similar size, Providence is quite safe.
The small city is only about 20 square miles, but even within this compact metro area, you'll find that there are a variety of neighborhoods.
So, which neighborhoods are the nicest? Let's go over the top choices.
The Best Neighborhoods in Providence
1. Downtown
While it may seem like an obvious answer, Downtown Providence is one of the most desirable places to live in the city, especially for young professionals. Here you'll find a variety of entertainment, restaurants, cultural centers and activities, and more. However, keep in mind that you'll need to pay a larger price tag to live in this part of town, as the median home value is higher than the national average.
2. Fox Point
Not far from Downtown Providence is where you'll find Fox Point. This artsy community is full of history, shops, and restaurants that have a bit of a hipster feel. The neighborhood is close to educational institutions, so you'll notice many students residing here. Cost-wise, it's a bit more affordable, and this part of town is also very walkable.
3. Elmhurst
Elmhurst is one of the largest neighborhoods in Providence, but you still get that quiet, residential feel when you're in this part of the city. For families looking for an area with good schools, this neighborhood would be a great choice, considering its proximity to various schools. Plus, it's only about 10 minutes away from Downtown Providence, so you'll still be near the action.
4. Blackstone
While Blackstone is a bit on the pricier side compared to other neighborhoods, it's also one of the most in-demand due to its stunning architecture, safety, and things to do. The majority of residents own homes here, and the median household income is $151,116. This affluent neighborhood is undoubtedly one of the best choices for families.
5. Federal Hill
Residents in Federal Hill enjoy lower housing costs than some other Providence neighborhoods, in addition to delicious Italian restaurants and cultural activities. The Historic neighborhood has charming architecture and is home to many students due to its affordability.
6. Mount Hope
Mount Hope is popular among young professionals, and many of its residents rent their homes. The walkable neighborhood is a mix of suburban and urban, and there are plenty of restaurants, bars, and parks around town to explore. Overall, Mount Hope is a generally safe and desirable area to reside in.
Providence has a variety of neighborhoods to choose from, whether you're a young college graduate or a family looking for a quiet, well-maintained neighborhood. Regardless of the neighborhood you choose, you'll find plenty of beautiful historic architecture, parks, and activities for you and your family.
Ready to Plan Your Move to Providence?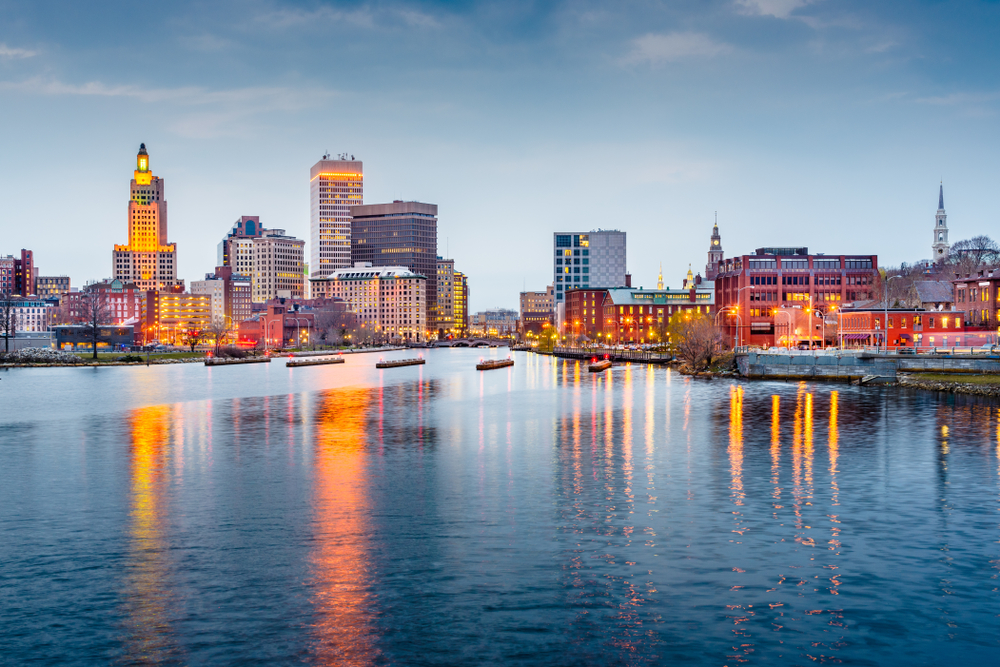 So, you've researched the neighborhoods and found the place you'd like to move to. What's next? In addition to all the planning and logistics, hiring a moving company is likely on the top of your to-do list, especially if you're moving from out of town.
Booking a moving company for your Providence move usually comes with research of its own – after all, you don't want unreliable movers handling your furniture and valuable items, especially if they're fragile. You'll also want movers who know the Providence and New England area well.
Isaac's Moving and Storage is a consecutive winner of the Angie's List Super Service Award and maintains a perennial A+ rating with the Better Business Bureau. We have more than 25 years of moving experience, and all of our movers are properly licensed as well as industry certified.
Isaac's Moving is here to help make your move as easy as possible, whether you're moving locally, long-distance, or internationally. We also offer packing, unpacking, storage services, and more.
Ready to start planning your Providence move? Contact us today and we'll be happy to provide you with a free estimate.