A historic and innovative city like Boston is an attractive destination for both tourists and those looking to relocate to the Hub. With thriving industries like higher education, finance, information technology, biotechnology, and health care, the city offers plenty of opportunities in various fields.
But, as with any move, you want to really know what you're getting yourself into before you sign a new lease (or purchase a home) and settle in to a completely new environment. Salary and job opportunities are surely things that can't be overlooked, and in this blog, we'll go over typical Boston salaries, the cost of living, and what you can expect when it comes to the Boston job market.
Average Salary in Boston
According to Payscale, the average base salary in Boston is $81K, and the city has a 2.1% wage growth year-over-year. To put that into perspective, the average American salary is $51,916.
The highest-earning professions in Boston include roles in tech, engineering, project management, with executive and director-level positions dominating the 6-figure averages.
Cost of Living
While the salary in Boston is higher than the national average, there's another important detail that you need to take into account before planning your move – the cost of living. While Bostonians get paid more, they also have higher expenses, so keep in mind that your higher income will go towards paying for significantly higher housing costs, among other expenses.
So how much would you have to earn to live comfortably? According to Smart Asset, you'd need to earn $124,205 to afford the average rent for a 2 bedroom apartment in the city.
If you're looking for a studio apartment in Boston, the average rent is $2,442, and for a 1 bedroom, it would be $2,700 on average.
Now, the further you go away from the city center, the more affordable it will be (unless you're looking to move to an in-demand neighborhood in the suburbs). The Boston metropolitan area has various neighborhoods, and the city is generally safe, so with a little bit of time and a local who knows the areas well, you can find the right place for you.
The higher costs aren't just limited to housing, though. Groceries, utilities, and transportation are also higher on average.
While the typical Boston salary is quite higher than in many other cities in the U.S, you'll need to factor in the higher costs and evaluate what you'll need to be earning to live the quality of life that you desire.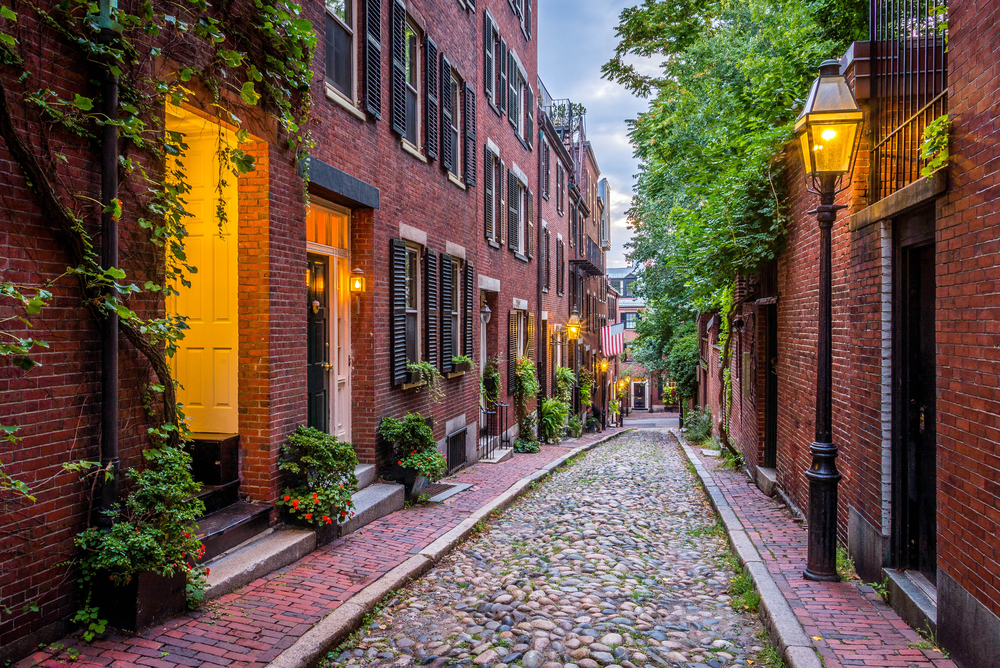 What is the Job Market Like?
Now that you have a better background of what Boston locals in certain industries typically earn on average and what kind of costs you'll need to factor in, let's take a look at what the job market is like.
With the largest industries being primarily in the STEM field, if you have experience in those industries you'll find that there are a vast amount of opportunities to pursue. While finance and business services have seen a decrease in growth year over year, the internet, tech, and healthcare industries have grown.
One thing to keep in mind is that Boston is a densely-populated city, and just like any large metropolitan area, the competition for jobs will be higher. When applying to jobs, you may notice that there are more applicants than you may see for positions in other cities. On the other hand, there will likely be more openings to choose from (depending on what industry you're in).
While the unemployment rate in Boston is 6.2%, slightly higher than the national average of 6.0%, the job market has had a 4.3% increase since last year.
Ready to Plan Your Boston Move?
Now that you've learned more about what the average salary in Boston is like along with what you can expect the cost of living to be, you can decide if Boston is the right city for you. If you're ready to make the move to the Hub, finding a high-quality moving company is likely one of the first things on your list.
Isaac's Moving & Storage is a Boston-based, top-rated moving service with facilities across the country. We know the city well and provide you with everything you need to make the move as smooth as possible.
With over 25 years of experience, we take pride in our professionalism and dedication to offering the highest level of service. Our team is properly licensed, internationally certified, and our professional movers receive the most extensive training in the industry, so you can be sure that your items are in good hands. Learn about Boston moving permits here. 
Ready to get started with your Boston move? Contact us today to get a free estimate and start the moving process.